Unified & Consistent
Whois API & Whois
Parser System
Whois Database Download: Buy the Largest Source of Domain Data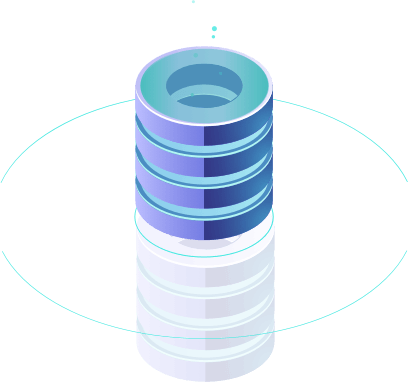 What is a Whois Database Download?
Whois downloads provide complete historic domain Whois data, such as registrant name, e-mail & registration address, organization, registrar, and creation, expiration, and updated dates, among other data points. Whois database downloads can be customized as per your cybersecurity requirements and business needs.
How to Download Whois Data from Our Database?
Follow these steps to get started with Whois Database Download:
Upon the start of the subscription, download a large snapshot of registered domains with most current Whois records.

Keep your Whois database up to date every day with daily feeds of newly-registered, newly-dropped domains and existing whois record changes.

Continue receiving a large snapshot of all registered domains with the most current Whois records each quarter.

Contact us to get your whois database subscription started.




Documents
Benefits of Whois Data
Get active Whois records for domains registered using gTLDs as well as ccTLDs. Several thousand gTLDs among which popular .com, .org, and .net as well as .us, .biz, .mobi, .info, .pro, .coop, .asia and many other new gTLDs. Click here for the entire list. Hundreds of ccTLDs such as .uk, .jp, .cn, and .de. Click here for the entire list.

Our Whois data encompasses 330+ million active domain names, with 100,000+ records added to our Whois database every day.

Get both parsed and raw Whois data for downloads as database dumps (MYSQL or MYSQL dump) and Comma Separated Values (.CSV) files. You can view a sample here.

Get over 7 billion historic Whois records.

Get key data points for domains including Registrant name, organization, e-mail address, registration address, registrar information, creation date, expiration date, updated date, domain availability, domain age, and much more.

All the Whois information is well parsed and normalized to a consistent format for easy integration with your business processes.
Practical Uses: Why Buy Our Whois Database
Cyber Security forces use whois download services for cyber security analysis and fraud detection.

Registrars buy whois database downloads to keep track of domains.

Law enforcement agencies use whois data downloads to identify all the connected domains, websites and IP addresses associated with fraudulent activities and criminals.

Marketing Research Analysts and contact data warehouses use Whois downloads to examine domain registration trends and create market forecasts.

Brand protection agents can rely on whois data downloads to check for registrations that strongly overlap with their brands and trademarks and take actions to prevent highly-similar and copycats domain names from confusing customers and visitors.

Fraud solution vendors, payment processing companies, and banks can integrate domain data points from our Whois database into their models and applications. By correlating the data with other sources, they can improve their ability to detect inconsistencies indicative of fraud or connections to domain names flagged malicious.

Contact data warehouses buy whois data to enrich, verify and enhance business contact data.

Investment banking institutions use domain registration data to enhance business intelligence on portfolio companies and monitor corporation domain assets.

Investigate Indicators of Compromise (IOC) and produce Threat Intelligence.
Enrich security information and event management (SIEM), Threat Intelligence Platform (TIP), Automation, and Orchestration Tools.
Whois data downloads help managed security service provider (MSSP) and managed detection and response provider (MDR) to differentiate their threat detection and management services.

Provide more strategic value than your competitors by developing useful and accurate statistical market insights with data gleaned from billions of WHOIS records — creating a dominant market understanding for your marketing and sales clients.

WHOIS database download is also a rich source of information on specific domains for cybersecurity specialists' reconnaissance needs.

Digital forensics and incident response (DFIR) consultants can rely on Whois data downloads to provide their clients with easy-to-read lists of domains that may have ties to cybercrime, allowing them to beef up their cybersecurity posture.

WHOIS database download is also a great means to look for domains related to phishing and other malware-instigated attacks.

Researchers seeking answers to Internet-user-base-related questions can buy WHOIS database downloads to gauge the maturity of existing markets and identify budding growth areas.
These are some of the use cases of domain Database Downloads. Besides these, of course, innumerable industries and companies need domain Database Downloads for their enterprise.
You can select all of the above components or choose the components based on your particular needs.
For pricing and details
License terms
All Domain name data/ lists provided are Non-redistributable. It means that you may not redistribute or resell this data to any other parties.